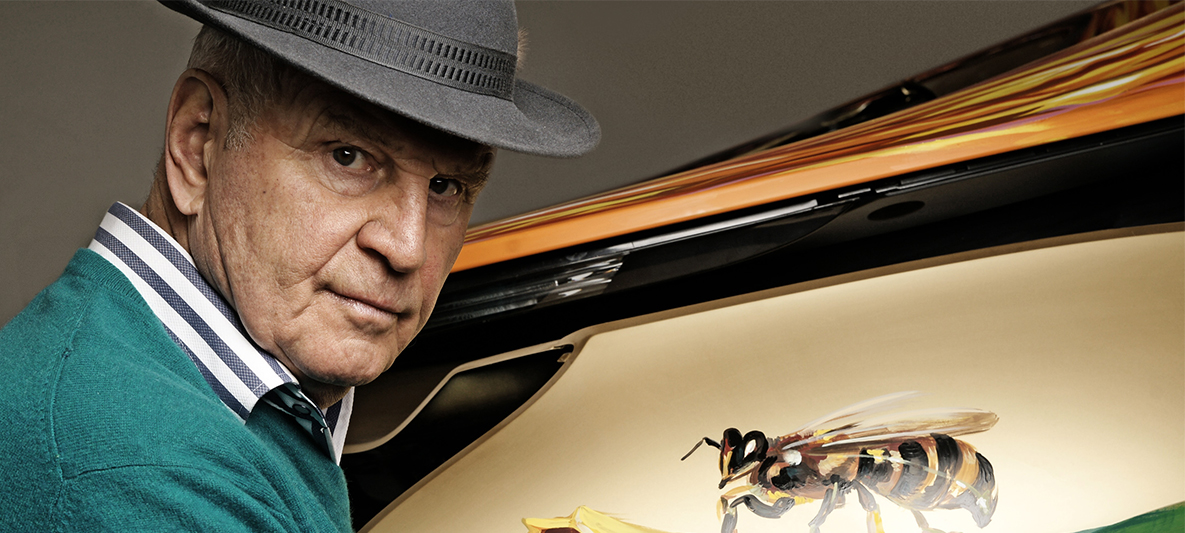 MILAN KUNC.
Milan Kunc (1944) is a painter who worked mostly in Germany, Italy, the USA, the Netherlands, India and the Czech Republic, from where he emigrated in 1969, and where he returned in 2004. His art captivates by the original style, elaboration, and contents. He is considered to be artist of several art styles like pop surrealism, Ost Pop or low-brow movement.
THE MOTIVES OF THE FOUR ELEMENTS FROM EACH ANGLE.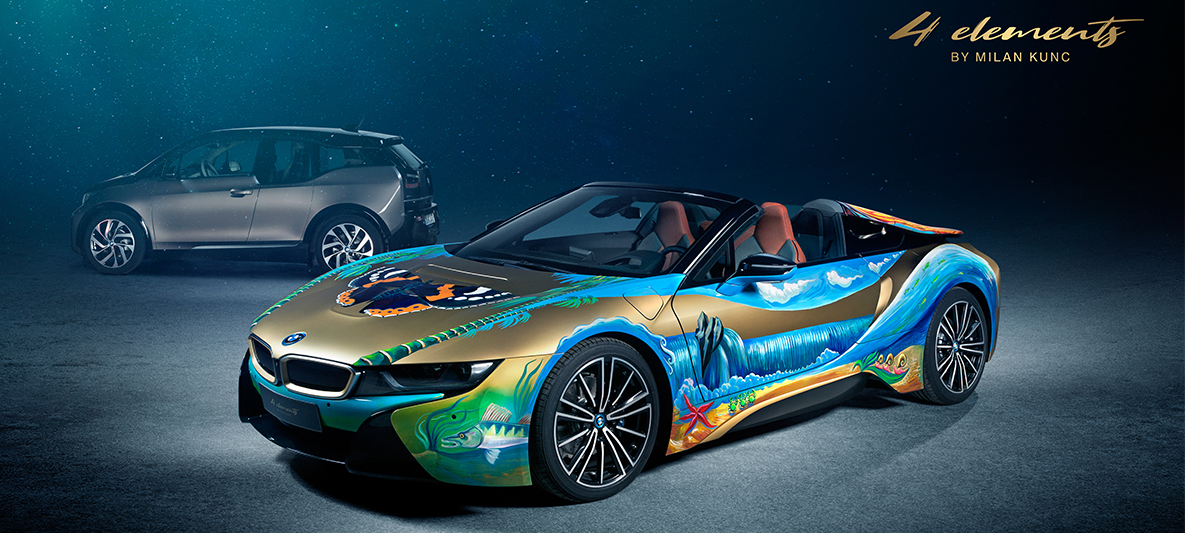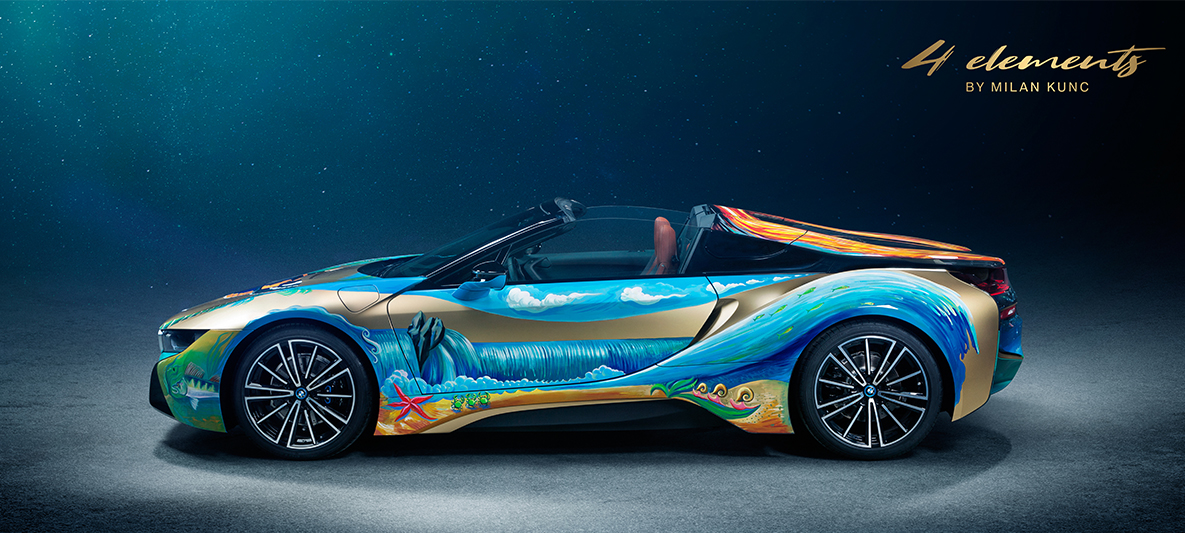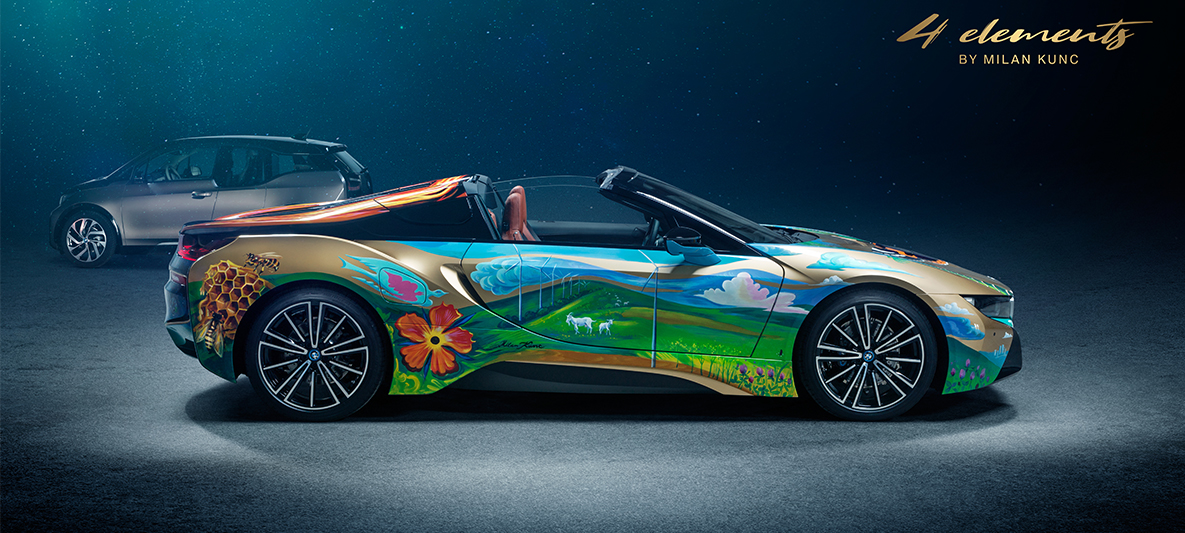 EARTH.
Countryside transformed by the acts of us, the people. It presents a unique environment for people and animals; its cleanness is a condition for any further development of life. Wind power plants depicted here use the power of wind, a renewable source of energy. Flowers, bees, birds and animals then represent balance in nature.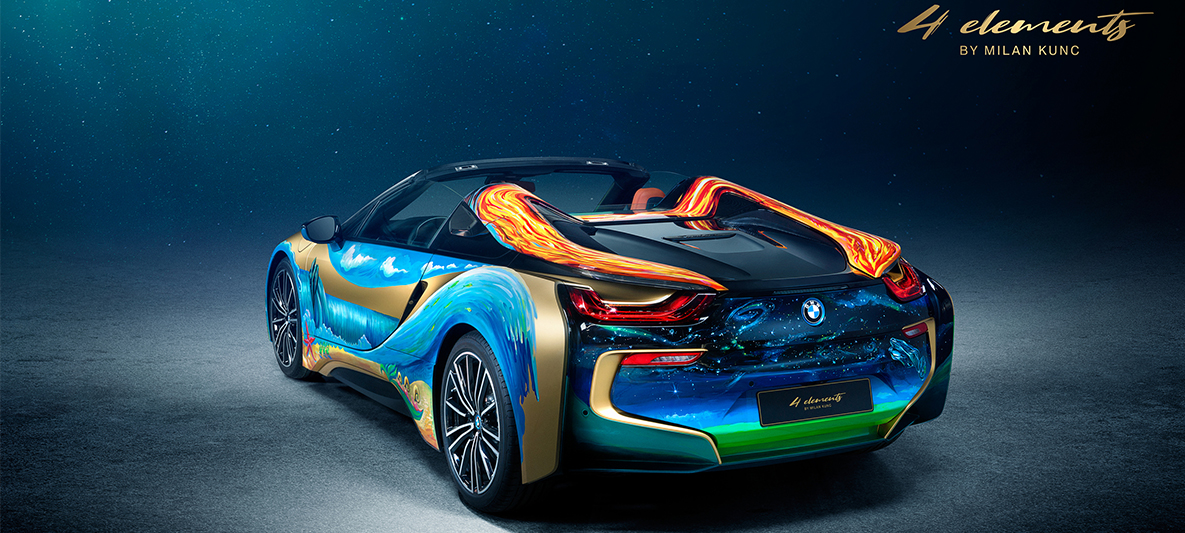 FIRE.
Our planet is a part of the universe, in which all these metamorphoses have been going on since ancient times. Fire symbolizes the source of energy needed for the preservation of life and its development. And also the power driving forward - the engine, heart of the car! I briefly touch on the topic of the universe, referring to the need for recycling. It is also the challenge for our responsibility when using fossil sources of energy.